Central to the religious life of the school is the person of Jesus Christ who came among us 'as one who serves' (Luke 22.27). Our Catholic school is committed to reaching out to help those in need, through charitable outreach initiatives. All outreach activities connect to the person of Jesus Christ and to the sacraments, especially the Eucharist. Drawing on the Catholic Social Teaching of the Church, we have a deep commitment to supporting a range of charitable organisations, families and individuals in need.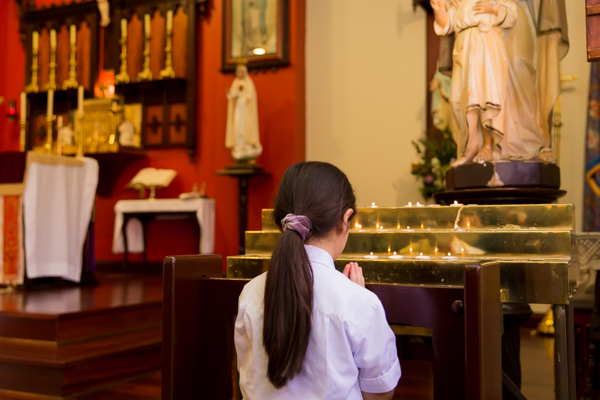 The school is directly involved in supporting those in need in our local community through school and parish-based initiatives. These programs deepen the students' understanding of living according to the values highlighted in the Gospel and gives them an opportunity to act and help through outreach programs.
School leaders are chosen as Mini Vinnies captains and/or Outreach captains.
Each term there is a specific outreach focus, e.g.:
Term One – Project Compassion
Term Two – St Vincent de Paul Winter Appeal
Term Three – Community Outreach e.g. Bushfire Appeal
Term Four – Catholic Mission